Welcome to HearAgain.org. This website shares the story of Adam Kissiah, the original inventor of the implantable hearing device, later known as the Cochlear Implant. To learn more about Adam Kissiah's invention, the Cochlear Implant, browse through the pages of this site. Learn the true history of his work and its impact on children and society.
Adam Kissiah, The Inventor of the Implantable Hearing Device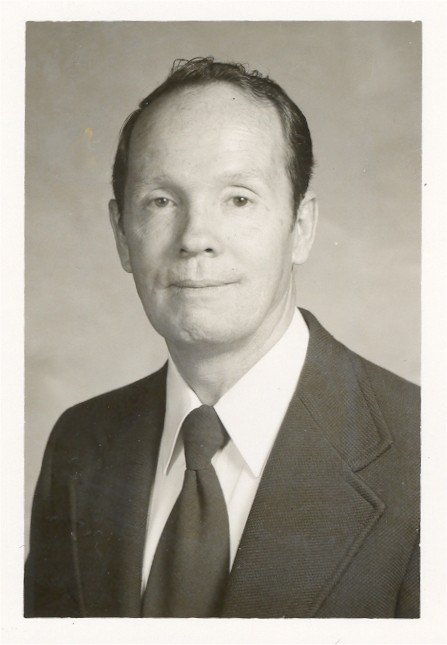 Adam was born in Charlotte, North Carolina, and graduated from Oakhurst High School (Charlotte) in May 1947. After one year at the University of North Carolina at Chapel Hill, Adam joined the U.S. Navy in July 1949 and remained until March 1953 (Korean War, honorably discharged).
After leaving the United States Navy, Adam returned to school at Charlotte College and the University of North Carolina at Chapel Hill, NC, where he earned a B.S. in Physics in 1956.
From September 1956 to April 1963, Adam worked for RCA Service Co. and Pan American World Airways at Patrick AFB/Cape Canaveral (Missile Test Division). He was an Electronic Tracking Systems Engineer supporting Redstone, Jupiter, Mercury, Pershing, and Minuteman rocket Programs.
In April 1963, he began working at the National Aeronautics and Space Administration (NASA) at Kennedy Space Center, FL. He began working as a launch instrumentation systems engineer. He served in various capacities, including section chief and staff engineer. Also, he served as the contract technical manager/representative in launch instrumentation and data systems operation and management.
He supported Mercury, Gemini, Apollo, Apollo Skylab, Apollo-Soyuz test project (ASTP), and shuttle programs through November 1989.
During his employment with NASA, he applied for a patent through NASA / Kennedy Space Center (KSC) patent counsel (James O. Harrell) for the patent of an electronic digital hearing aid, United States Patent # 4,063,048, awarded Dec 13, 1977, re-issued (#31,031) Sep 14, 1982.
The patent is considered the first patentable design for digital electronic stimulation of the acoustic nerve in humans. Principles of the design are currently being used in human implantation for hearing restoration in profoundly deaf patients throughout the U.S. and many other countries worldwide. Read Adam's paper, The History of the Cochlear Implant.
Adam retired from NASA on December 2, 1989.
More About Adam Kissiah's Cochlear Implant
Adam was a member of the Institute of Electrical and Electronic Engineers (IEEE), Canaveral Section, Florida. Also, he was a member of the American Legion and a member of the board of directors of the New Abilities Federation, Chicago, Ill.
Awards
December 2001 – Adam Kissiah received the IEEE Electrotechnology Transfer Award for contributions to aerospace instrumentation, including developing principles of the Cochlear implant device.
In October 2002, NASA recognized that Adam Kissiah invented the Implantable Hearing Device by awarding him the prestigious NASA Space Act Award. The award included a signed certificate from NASA Administrator Sean O'Keefe. In addition, NASA bestowed the most significant monetary award ever given to a single inventor in Kennedy's history.
April 10, 2003 – The Space Technology Hall of Fame recognized that Adam Kissiah invented the implantable hearing device and inducted Adam as a member.
July 30, 2004 – The World Ability Federation recognized that Adam Kissiah invented the implantable hearing device. The Federation presented him with the World Ability Award for his outstanding contribution.
View more awards and press coverage.
Amid the recognition of his invention, Adam has remained remarkably humble about his role. "Regardless of my level of participation, it is nice to know I contributed to making many lives better," he said.
More Information
See Adam Kissiah's Cochlear Implant patent at Implantable Electronic Hearing Aid – United States Patent # 4,063,048
Questions and Comments
If you have any questions about how Adam Kissiah invented the Implantable Hearing Device, please email inquiries@hearagain.org or post a message below.